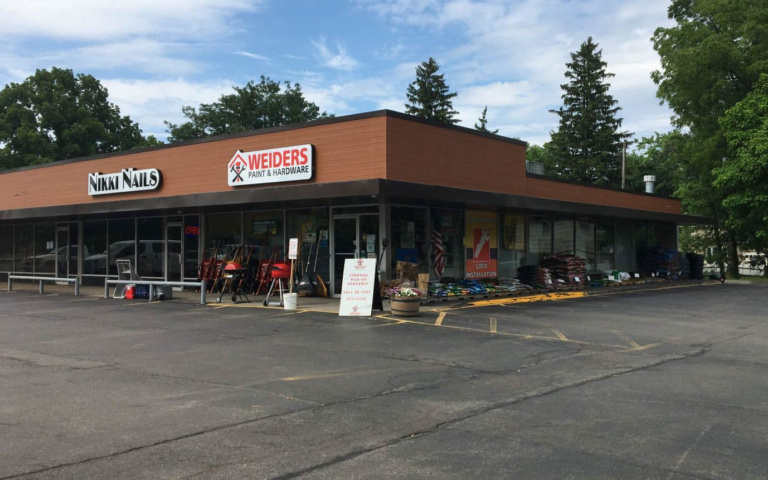 Weider's Hardware is located on Monroe Ave in Brighton, NY. Opened in 2011 this store is the smaller of the three Weider's locations. However, we still manages to pack in an impressive selection of merchandise. Our helpful staff are here every day to assist homeowners with all of their DIY projects and needs.

Phone:
Call or Text: (585) 270-6035
Address:
1800 Monroe Ave
Brighton, NY, 14618
Hours:
Monday – Friday: 8:00 AM – 7:00PM
Saturday: 8:00 AM – 5:00PM
Sunday: 9:00 AM – 4:00 PM
Holidays: 8:00 AM – 2:00PM
Email:
brighton@weiders.com
Services Offered at Weider's Brighton
Do you need a key cut, a propane refill or maybe a gallon of paint matched to a specific color? We can help you with our convenient services, and our friendly and knowledgeable staff.