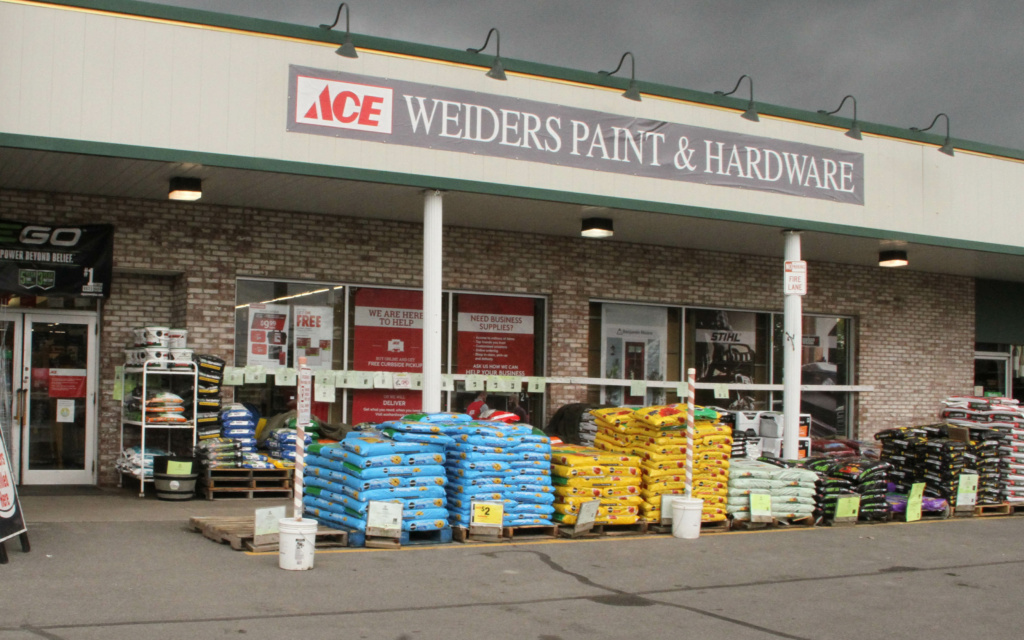 Weider's Ace Hardware is located on West Main Street in Honeoye Falls, NY. The store was opened in 1998. In 2015, Weider's chose Ace Hardware to be their distributor, bringing in a wide variety of new quality products and paint lines to better meet the needs of the businesses and homeowners in our community.
Phone:
Call or Text: (585) 412-2403
Address:
166 W Main St.
Honeoye Falls, NY 14472
Hours:
Monday – Friday: 7:30 AM – 7:30PM
Saturday: 7:30 AM – 6:00PM
Sunday: 9:00 AM – 4:30 PM
Holidays: 8:00 AM – 2:00PM
Email:
honeoyefalls@weiders.com
Services Offered at Weider's Ace Hardware Honeoye Falls
Do you need a key cut, a propane refill or maybe a gallon of paint matched to a specific color? We can help you with our convenient services, and our friendly and knowledgeable staff.